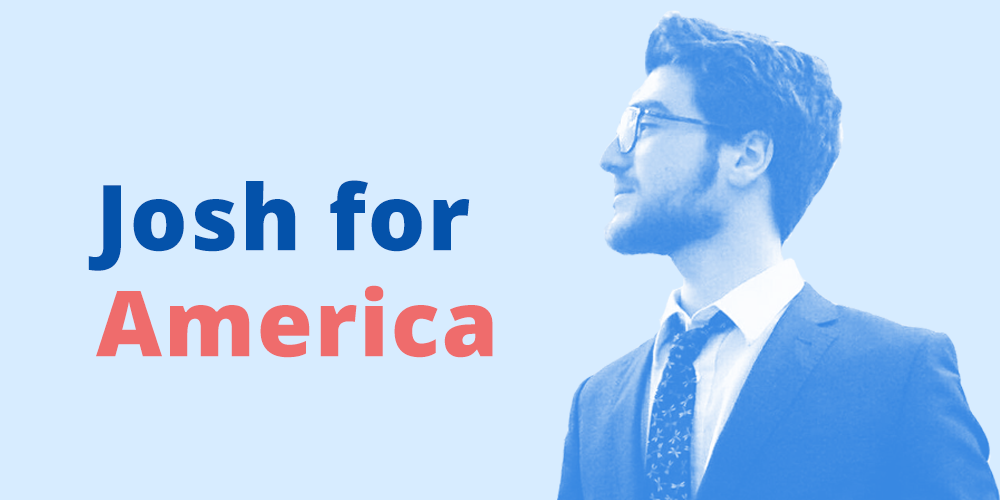 It was a serious case of right place, right time. While watching the July 31, 2019 Democratic debate, my best friend caught Joe Biden's slip-up when he told the country to "go to Joe 30330" instead of "text 'Joe' to 30330." With a quick wit and fast fingers, he was the first to buy the domain name Joe30330.com.
After a few minutes of brainstorming what to do with it, a suddenly obvious choice popped into our heads: Josh for America, a joke website I had built in a hurried afternoon a few months earlier, on April 1st, which launched my presidential exploratory committee.
Within 25 minutes, I had a request from USA Today in my inbox and was on the phone with Reuters. Over the next 72 hours, I did five interviews with various news organizations. Our basic website analytics measured traffic through Joe30330.com peaking around 250,000 hits within the next couple of days. In talks with public relations software company Cision, I was able to compile a more holistic analysis of the aggregate scope of our efforts: 364 total stories were written (in publications including Politico, The New York Times, The Hill, and more), which generated an estimated 6,304 social shares, 584 million global impressions, and an estimated ad value equivalency of $1,135,879. Personally, my favorite article was the Huffington Post piece titled "Debate's Biggest Winner May Have Been A Biden-Trolling Prankster".
Vanity metrics aside, some very real and visible impacts immediately followed the debate: my SEO saw a tremendous bump, with my personal website, twitter account, and two articles taking four of the top five spots in a Google Search for "Josh Fayer." My Twitter followers nearly tripled, owing largely to my engagement on Twitter during the 48-hour newscycle.
The next day, Joe Biden was asked if he would have done anything differently in the debate. His only response: "I would've said text."